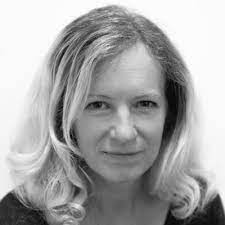 Morag Paterson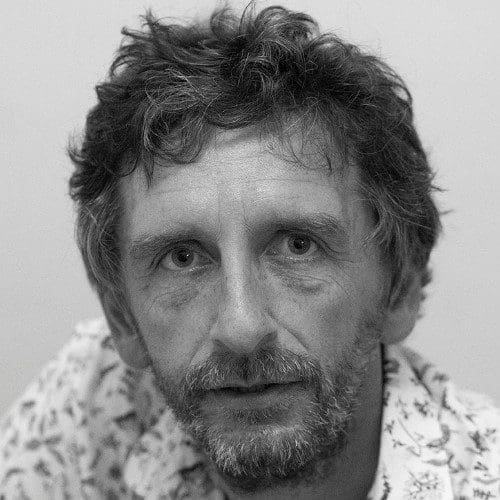 Ted Leeming
(Q) Before we get into any detail. Perhaps you could tell us a little bit about yourselves and where your love for photography comes from?
Ted – I've been a professional photographer on and off since the 1980's. First as a freelancer in London including being an expedition photographer in Patagonia, though I've had several lengthy sabbaticals as I've indulged my other passion which is the environment. Including three decades promoting the development of renewables across the UK as a founder of renewables consultancy Natural Power. It took many years before I realised I could actually combine these passions which is what I endeavour to do today.
Morag – I guess I use photography within my arts practice as one way of expressing my relationship with the natural world. I'm not innately good with words so working in a visual discipline suits me well. It allows me to be very responsive to my surroundings and I enjoy flitting between many different photographic processes depending on what mood I'm in.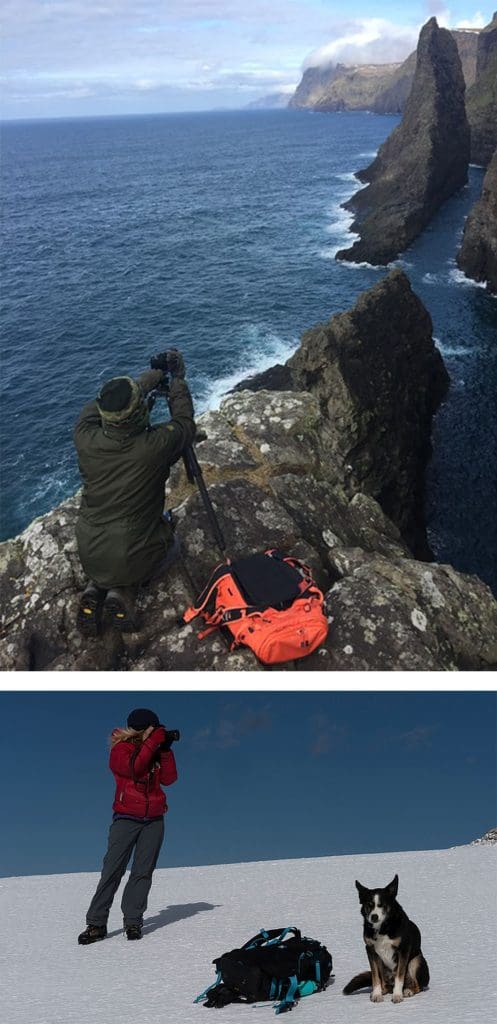 So what areas of photography are you involved in and why?
Morag – That's an interesting question Josh and the reality is that it has changed over time as our artistic practice has matured and evolved. We started out focussed primarily on fine art images, both traditional landscapes and more innovative abstract portfolios. Displayed through a series of partner galleries across the UK. Whilst establishing, we also did photography for the renewables industry where Ted had previously worked – a great experience which also helped pay the bills in the early days. As time progressed we became increasingly experimental. Resulting in us running tuition workshops and then locational workshops to places like Iceland and the Faroes. Nowadays I prefer to stay much closer to home and work with mainly abstract Photography and also analogue techniques, always of nature though.
Ted – They were great years and we loved every minute of it, but over time we began to realise that with the workshops we were encouraging people to fly so we took a huge decision to stop running them and focus our practice towards more local, concept based projects exploring issues around biodiversity, sustainability and climate change. This has included projects exploring energy, land use, forestry, consumerism and minimising carbon emissions (you can see sample portfolios on their website at www.leemingpaterson.com). Even a bit of 'artivism' as we seek to raise awareness of specific issues. The locations may not initially appear to be as exotic, but exploring more localised venues in detail and with a purpose has been an amazingly rewarding experience as we increasingly realise you do not need to travel far to witness awe and the truly amazing!
(Q) Favourite Food?
Ted – Don't ever leave me alone with a bowl of peanuts – or someone else's curry!
Mog – Macaroni cheese

(Q) It must be interesting working together with your partner. How do you make this work?
Ted – We started out working together very closely as we spent three years exploring a new photographic technique with the dawn of the digital age. As competitive types we found by co-signing prints and sharing ideas our thinking progressed far quicker than it otherwise might. In a separate 5 year "zero footprint" project we had to take all the photos from the same location so only one could be using the camera at any one time.
Morag – Whilst very successful, as time passed we began to realise as our practice developed that though our underlying visions and values were similar our approaches were sometimes very different and working together on all projects could be restrictive to individual expression. Recognising this we also began to explore individual thought streams and ideas; be they part of a collaboration or as individual bodies of work. I think we both feel this has allowed us to progress as individuals including an expansion of thinking, which in turn we share, and each draw on over time.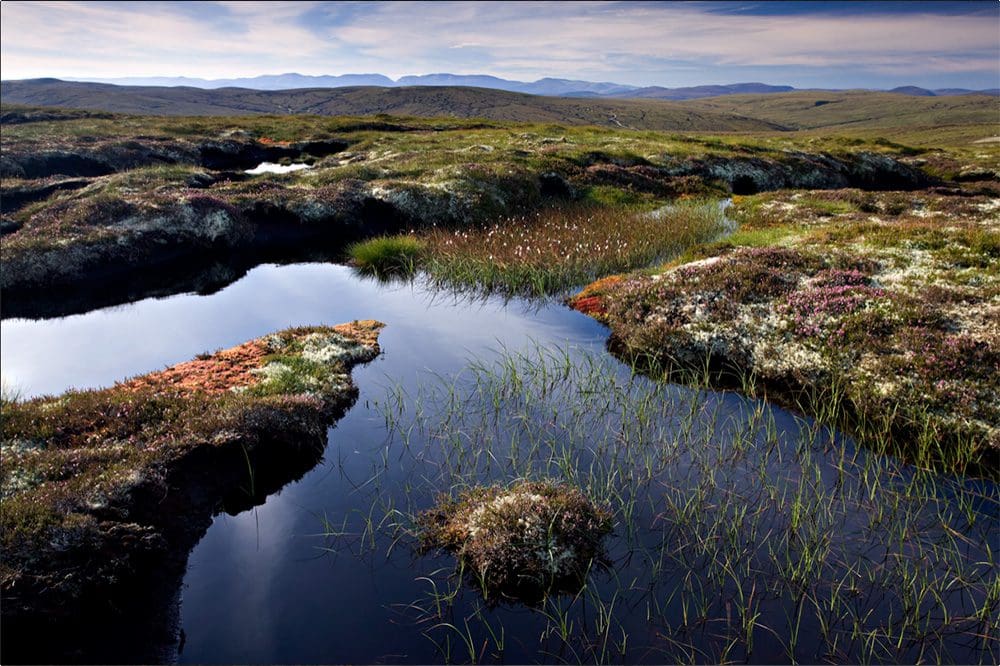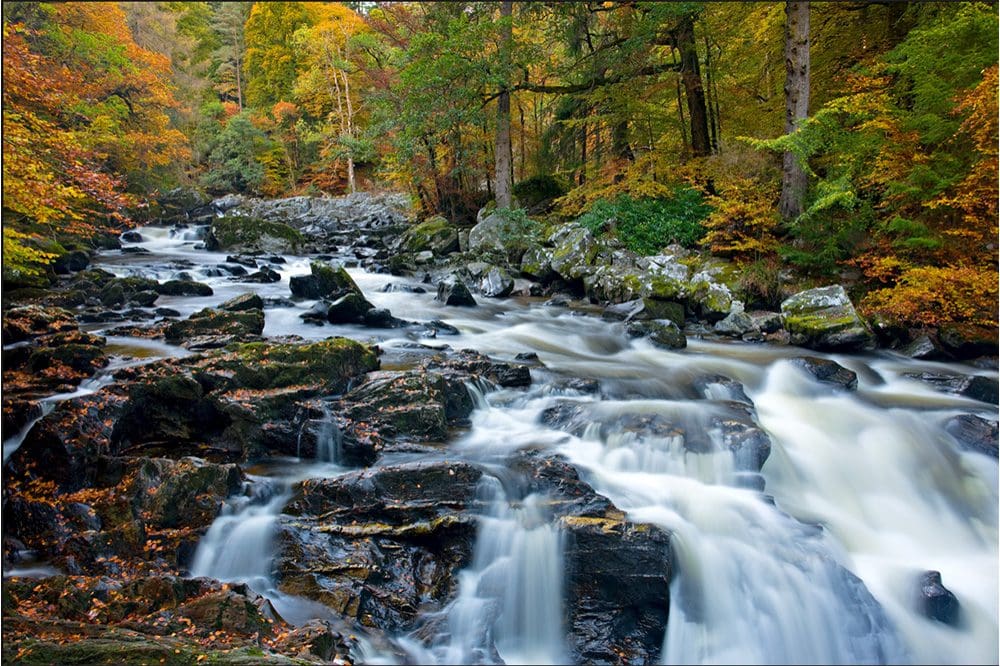 (Q) What areas of your work excite you most?
Morag – I am currently particularly drawn to experimental ideas, abstraction and exploring alternative and sustainable techniques. This has even involved making my own paper from trees coppiced from our own smallholding in southwest Scotland and making natural photographic emulsions for printing. A deep connection with nature informs every element of my practice. I am also currently very involved in conversations around land use change and afforestation in our local area. Campaigning to ensure we plant diverse and resilient forests which work for society, biodiversity and climate as well as economic interests. Making politically and socially engaged environmental work is both challenging and exciting.
On a different tangent, during the pandemic I teamed up with Stephanie Johnson (United States) and Kaisa Siren (Finland) from ICMPhotoMag and we formed a membership community as well as designing and running a series of online photography workshops. This work centres around impressionist photography or 'intentional camera movement' as it's commonly known.
Ted – Having spent three decades promoting renewable energy as a contribution to the climate agenda I am currently focussed on projects that raise awareness of issues surrounding resilience and nature based solutions, with land use a current theme. Each year I also try to undertake a slow, immersive 'experience (walking or cycling) within the landscape over several weeks which is drawing me towards research into a wide variety of underlying genres. Currently including psycho-geography, counter tourism and situationism, culture, forestry and land use, all with sustainability at the core.
(Q) Favourite group
Ted – Pink Floyd
Morag – Dandy Warhols (and Pink Floyd too!)

(Q) Do you have a specific shoot/location that really stands out?
Ted –  Sometimes when you are working you find yourself in 'the zone', where you enter a timeless dimension and the landscape comes alive with you part of it. It can be anywhere but where ever it is, that is my favourite place.
Morag – I do remember a workshop in Iceland where Ted had to grab my ankles as I dangled precariously over a cliff because a client had dropped their filters. He still reminds me of that one quite regularly!
I did enjoy our trips to the northern venues such as Iceland and the Faroe Islands. Standing by some of those stormy seas and battling the elements was always revitalising, but the venue that stands out most is the original Zero Footprint location. Photographing from one fixed place for 5 years really teaches you to look at a place more closely.


(Q) With your photography seeing you travel the world. Why is having the right kit an essential part of your work?
Ted – Hiking in Scotland, there's one thing you must not forget. Like Many, I have found myself running and Screaming from A Scottish hillside because i forgot my midge hat. So the most essential piece of kit may not always be what you imagine!
What I have come to realise, is that consumerism increasingly persuades us to constantly upgrade kit when if you buy real quality you will save in the long run as it will last far longer. Something that really resonates with Brandecosse, hiking boots that are made to last. This applies to both our camera equipment and our clothing. I want to focus on the images not the equipment which is ultimately why quality is important.
Mog – Since we are talking to you Josh I will give you an example relating to walking boots. Which over the last few years I have had to constantly replace as soles or uppers wear out with ridiculous frequency. I find this designed in obsolescence utterly infuriating. I want a pair of boots to become a friend. Where I can replace the soles and the uppers are strong enough to last many years if I look after them. At the end of the day, I need to be comfortable all day in the field and to be able to walk across multiple terrain types in the same pair of walking boots.
(Q) What comes next?
Ted – I am looking to undertake more concept based projects including collaborations and public engagement, raising awareness of issues important to me. I am continuing the development of a number of projects into land use and am also incubating a new idea exploring the theme "The Waste Land".
Morag – Staying at home watching the trees grow! I'm trying as hard as I can to make the majority of my work within a short walk from my front door and being able to collaborate online has made this much easier over the past couple of years.
Boot of Choice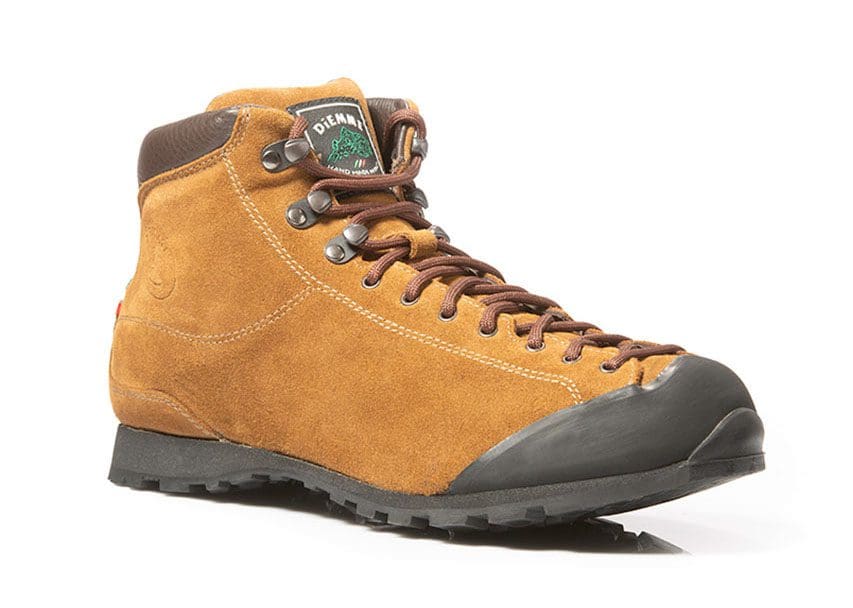 Morag – Capriolo
"The capriolo is my go to boot in the summer, whether it's a walk in the woods, or hiking at altitude in the alps. Surprisingly lightweight, with a flexible sole, and the leather is so soft I want to rub my cheeks on it! On top of all of that, they're smart and stylish"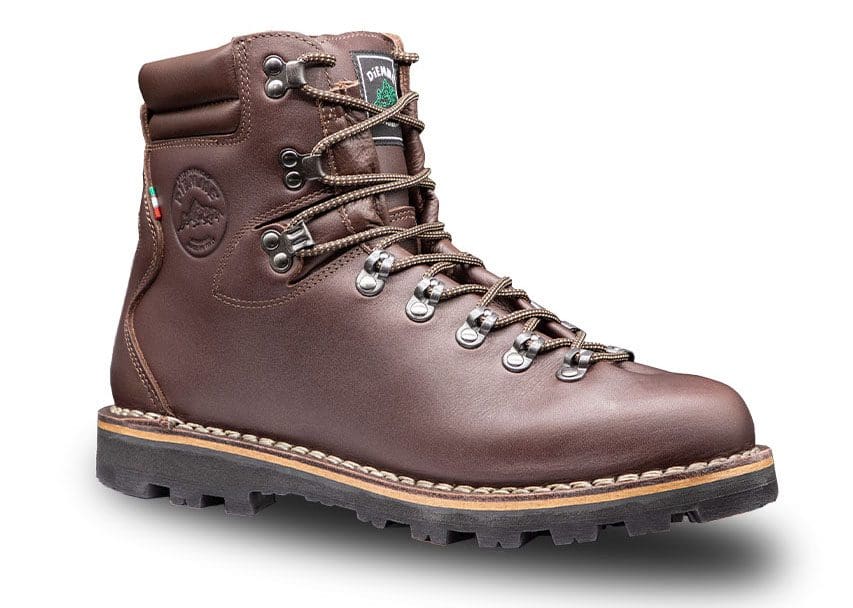 Ted – Fagiano
"Ridiculous stability, surprisingly light, insanely comfortable, re-soleable, built for the apocalypse and that touch of extra height make them my 'best friends' walking boot."