Ted Leeming
The Journey Begins
In June 2022 I was staying in Liguria in north west Italy but had a meeting in Scotland I couldn't avoid. Having adopted a 'need to not want to' approach to flying I didn't see this as such a case and. So I sought an alternative travel plan. My solution consisted of catching the train north and then, having had the meeting, 'commuting' my ebike back to Italy. Why you might ask? And truth is that whilst I admit to actively seeking immersive experiences. On this occasion I wanted to prove a concept I increasingly aspire to in a world that craves maximised convenience. Namely that we should not ignore 'the other ways' of doing things.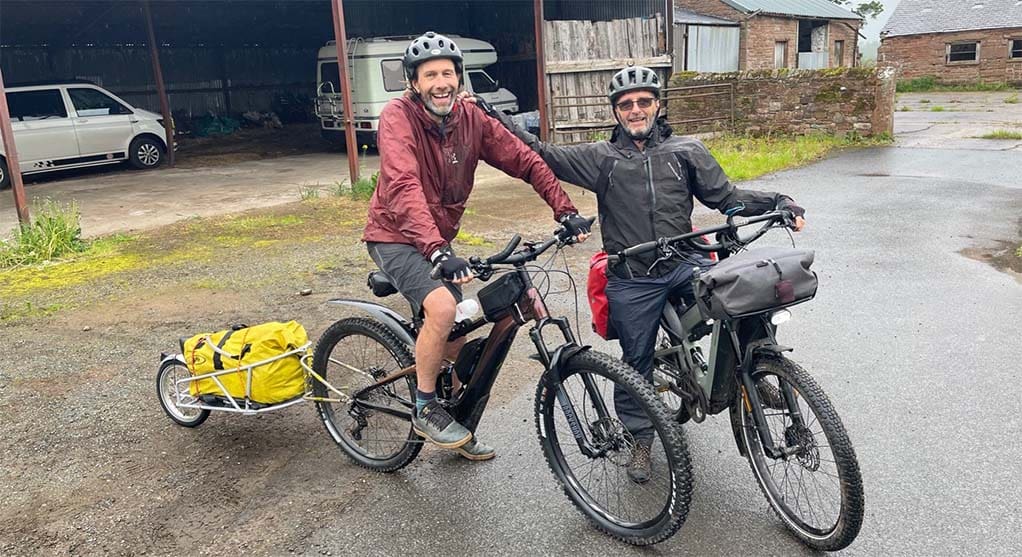 Starting points "A" (a house in Scotland) cycling onto "B" (ferry from Newcastle to Amsterdam) and "C" (a house in Italy). The journey was set in stone. Aside from that the thinking was to get to Newcastle before the ferry left. Then vaguely follow the course of the Rhine to its source before pointing the handlebars south, over some big hills and home. These fine details decided, on a drizzly old day I set out with a friend who had coincidentally also shown an interest in transporting an ebike to Italy. What could possibly go wrong.
The Warm Up
Bike testing for the commute was a crisp week in April cycling from the Isle of Wight to Scotland with my brother, following the spectacularly beautiful canal network of England. From Guildford to Keswick we barely touched a road, despite going through the heart of Birmingham and some major northern towns. The new bike responded perfectly and only once did I almost put both myself and it into the wet stuff through careless daydreaming. Launching headfirst over the front of the bike (which included a hilarious scream to my brother as if he could prevent it happening), was enough to give me canal side vertigo for the rest of the trip as I tentatively ducked under low bridges with handlebars inches from the tunnel wall and tyres similarly close to the water's edge. Two hotel chains were mad enough to allow us to store the bikes in our room overnight which allowed for easy recharging, a chance to thaw out and a full on breakfast every morning to see us on our way. Luxury indeed. It was an epic, if chilly, adventure but a week filled with fond, lifelong memories and was an admirable test for things to come.
Acknowledging what some have described as a somewhat casual approach to planning we carried all potential needs with us. Accommodation was rarely known until it happened but included a mix of wild camping, campsites, staying with friends and the odd hostel. Charging the bikes was at any point simply guesswork based on need, and included a mix of asking nicely, occasional pleading and stealth (I had to sneak a charge from the shaver socket in the toilet block at one campsite that refused to let me use a normal plug). On the issue of language, the only words of German I knew, other than those teenage boys giggle over in the playground, were those for bird, beer and television, though it turned out only one of these was useful! But my friend Stu has a lust for life and living for the moment and we therefore agreed that the strategy was perfect, especially as it was too late to plan an alternative.
Stepping off into Europe

Within hours of landing in Amsterdam the pattern for the big trip was set. My front brake had started failing (something that would dog the entire journey) as we peddled on insanely smooth paths within the staggeringly beautiful dunes of Hollands north coast. Stu casually noted he had already been to the Hook of Holland so we agreed to meet at a campsite in Rotterdam.  We took our own routes and I cycled through Brugges with a smile on my face at the freedom we had invited.  In 2018 I had cycled a traditional bike from sea to source along the Danube which had spawned the idea for this trip and as I now stood at the Hook it felt like the start of a preordained destiny. With both under my belt I would have dipped my toe in 16 different European countries as I slowly meandered through borderless landscapes steeped in infinitely evolving cultures and destinies.  I truly live for these experiences and feel a profound sense of privilege, and sometimes sadness, as I witness the interactions and scars left by us humans as we seek to survive, enhance and often control rather than live with the glory and unrecognised fragility of nature.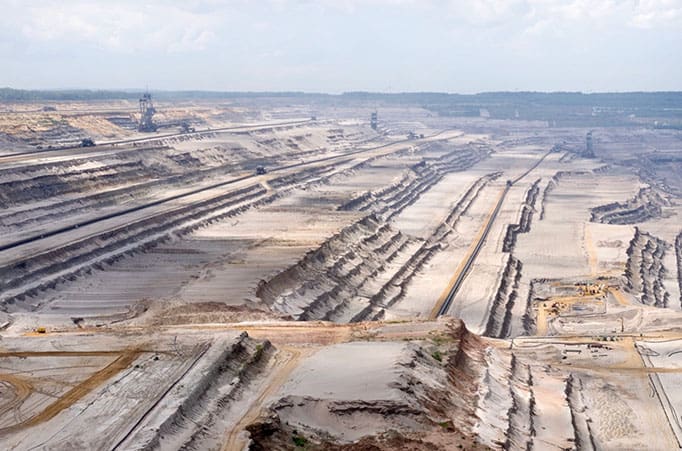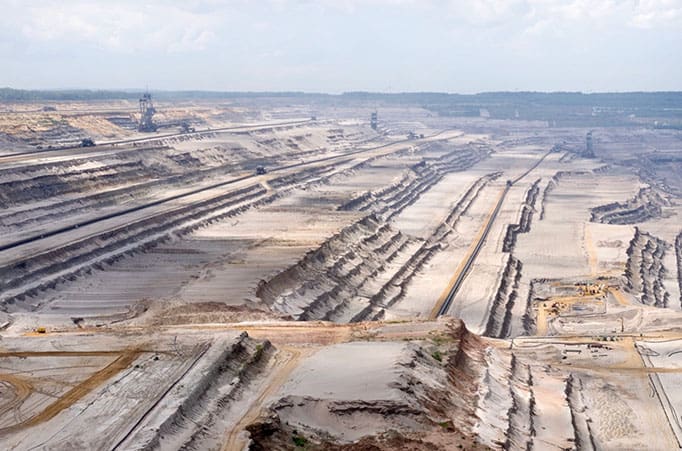 Early on day two, shortly after what would become a traditional 'coffee and cake' breakfast stop. A momentary lapse of concentration saw Stu graze a curb and plunge headfirst over the handlebars, where he sat on a dusty pavement forlornly pondering a severely swollen wrist. He would ride the next two weeks using only one hand as the swelling slowly eased and the colour of the bruising transitioned randomly through each colour of the rainbow. Finding out on return to Scotland 6 weeks later he had indeed broken two bones in the tumble. But he complained not once and his broad grin never left his face, "no point stopping if I can still ride and hold a beer" his only comment.
And thus we ambled along, 70-100 miles a day, stopping when we wished and camping when we found 'the' spot. Charging the bikes whenever we stopped for food or coffee we slowly learned each others ways in the saddle. We'd both done a few cycle tours but never together and it's amazing how you develop unknown idiosyncrasies with respect to how you ride, set up tent and have breakfast. Everything in fact. With a new rider it takes a few days to understand and adapt as you ease in to the trip. I was lucky with Stu and as the weird became the norm the trip just got better and better. We bought Alsacian wine from a farmer who called us ****ing mad, paraglided in Interlaken as we detoured to catch up with a mutual long term friend, and in the blink of a happy eye 3 weeks later, found ourselves at the foot of a big hill with snow on the top. The Gran San Bernardo pass.
Gran San Bernard Pass
I can now confidently confirm that an ebike makes going up a 2,000m climb somewhat easier than seeking to do the same thing by leg power alone, even if riding full suspension mountain bikes with full touring gear as we were. But it was still an effort. And it didn't stop an irksomely fit, smiling Lycraphile almost keeping up with us as he breezed up this. The first of two such passes he intended to climb that day on a week long sprint over more Alpine passes that I knew existed. He was a genuinely lovely guy and we could both have chatted with him for way longer, but is it only me or does just a tiny bit of everyone. As they admire the athletic form of such casual, relaxed specimens, want to puncture just one of their tyres for being so cool!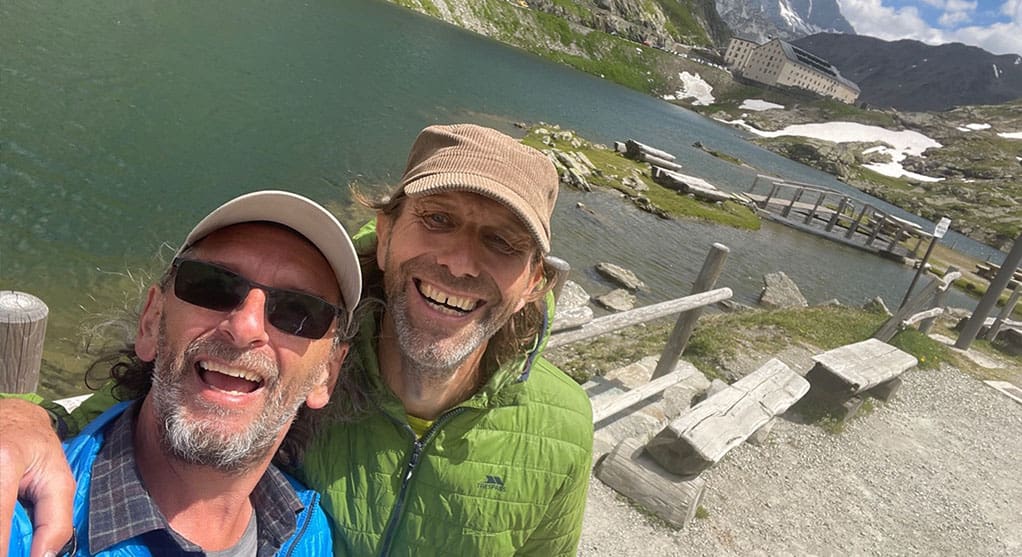 Remember me mentioning my brakes earlier. 2,473m is exactly where you really don't want them to fail when you have a 2,000m 'I've cycled for 3 weeks for this most epic descent of my life' ahead of you. And they didn't. But about 3 minutes later at about 2,403m they did! First the front brake refused to co-operate as it took one look at the awesome switchbacks tailing off into the distance below. Then the rear questioned why it should have to do all the work and promptly went on strike. The oil in its hydraulic chamber was literally evaporating due to the heat created trying to slow down 120kg (ok 122kg after all that cake) of bike, kit and rider. Resulting in the slightly unerring sensation of cold sweat terror as I tried to stop on a 15% downward slope with nothing other than my feet. I descended that ultimate of descents in 500m sections at 10mph in a record slow time (you could have walked down backwards on your hands quicker). Stopping each time to spray water on a steaming red hot disc as I waited for it to cool down. The ultimate anticlimax!
The Home Stretch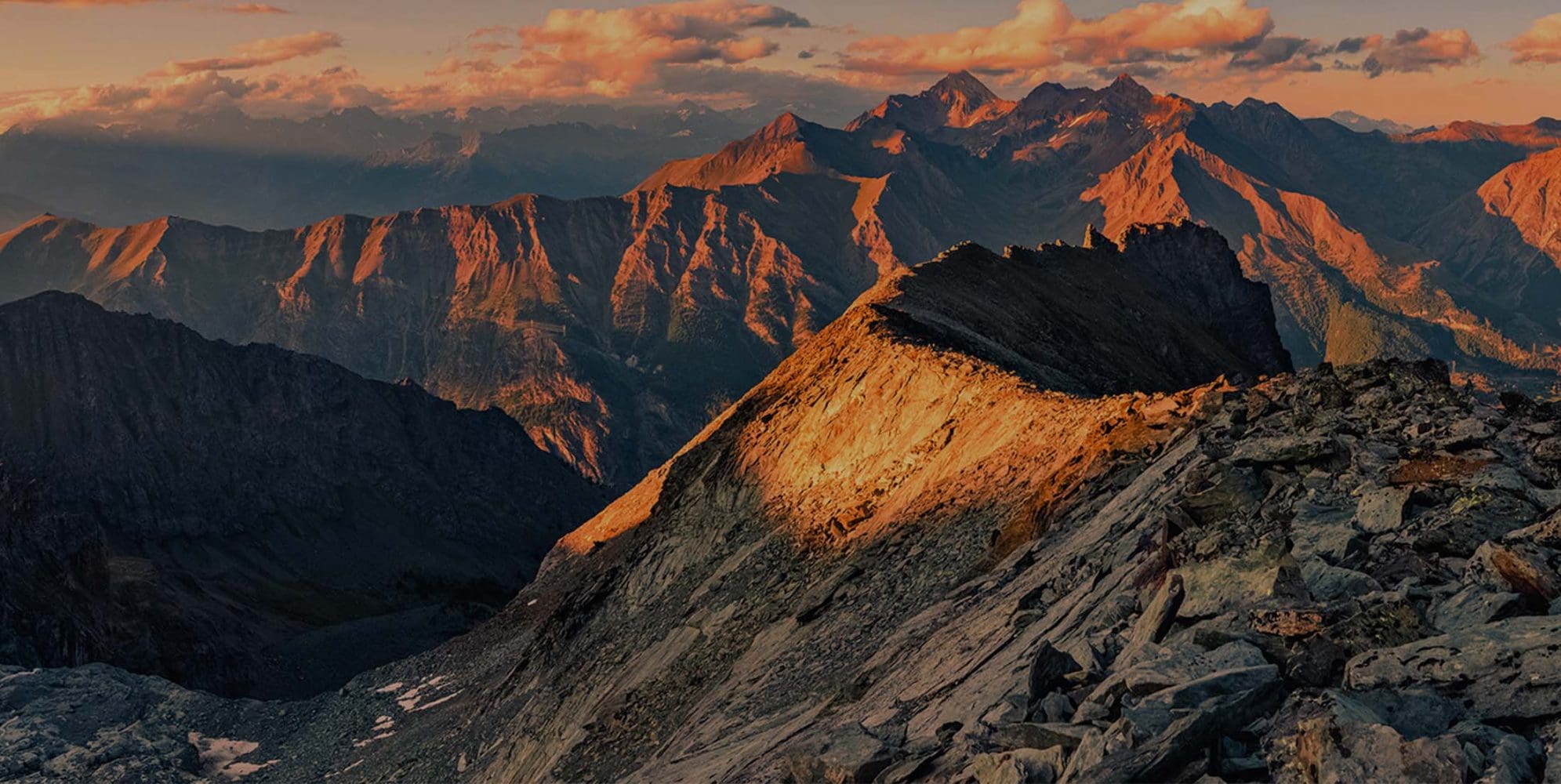 As we crossed Piedmont on our last leg to Liguria we were doing the same thing that I had done to the brakes to ourselves. We had literally chosen the hottest day of the summer to cross this baking, windless plain. With temperatures quickly exceeded 40 degrees. We soon found that drenching ourselves in water and cycling resulted in the marginal cooling sensation caused by evaporation and thus our only respite. Stopping was actually hotter than moving! So we ploughed on and did I think our biggest day of the whole ride in truly brutal conditions.  But it felt great as by now we were approaching fit and could almost smell the comfort that only your own bed can deliver. The next day, after a truly memorable evening talking with locals at our final night Airbnb, and with a couple of hours left to ride Stu turned right up his road and I headed on to my own. I like to think we both would easily have just kept on riding and maybe one day I will. But for now home was calling as it was definitely my turn to take the dog a walk and catch up on normal life. And you know what.  I couldn't wait for that adventure to start again either.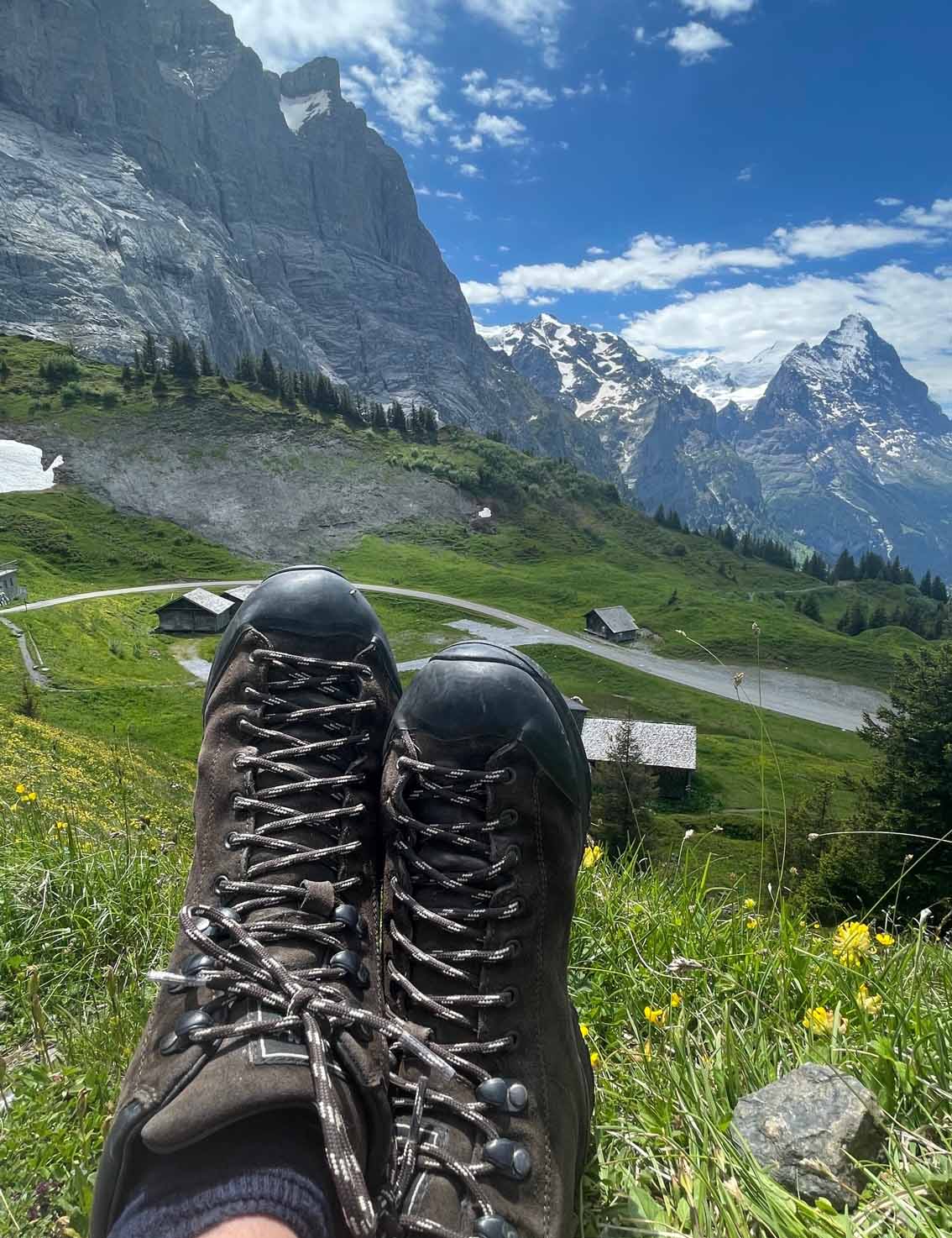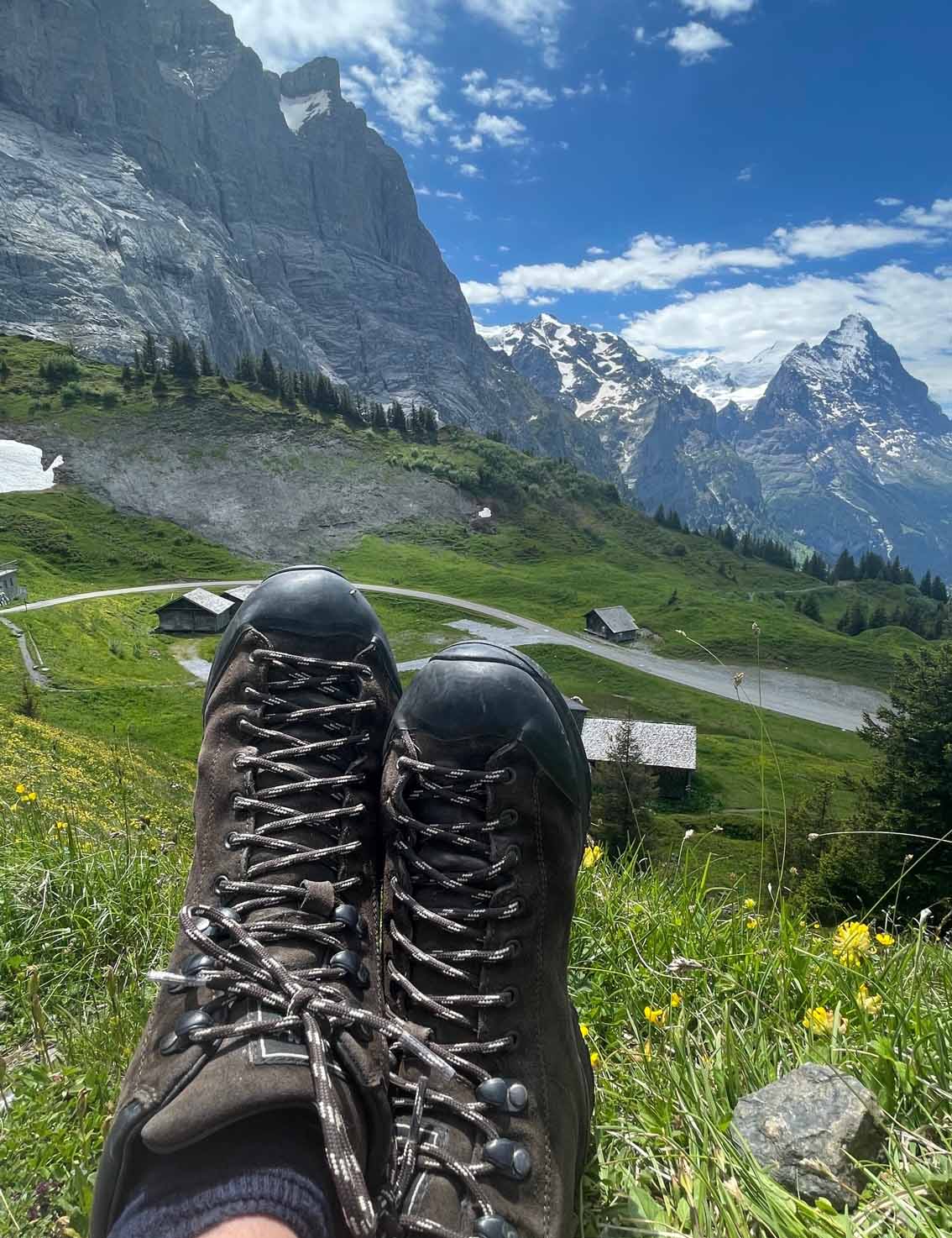 Epilogue
After this detailed research grade study into the potential for commuting an ebike from the Isle of Wight to Scotland to Italy I can now confirm that;
It is possible
Cycling is definitely slower than travelling by plane (by about a month) or train (by about a month)
Cycling is 127% more fun and less stressful than travelling by plane
The roads and attitudes to cyclists in Holland and Germany is simply brilliant – thank you both countries
Despite my slight lack of relevant language skills as noted above I cannot thank the German people enough for their exemplary hospitality & friendliness
…and cake!
…and beer & wine
My brother & Stu must be very patient
Don't use fancy bike brakes that can't be mended en route
If you travel by train to start and return points bike adventures become an amazing low carbon, healthy, fun and easy way to go on holiday for any age or ability. To start off, why not look into cycling part of one of the big European rivers with cycle paths – they are flat too!
Brandecosse make the best boots ever for commuting e-bikes from the Isle of Wight to Scotland to Italy (they're not too shabby for lots of other things either ;o)